4 tags
Wanna Be Startin' Somethin': Harmonizing TV and...
by Dan B. The Super Bowl came and went, and with it the annual ad buy jubilee. I thought the spots were packaged and promoted incredibly well this year: leaks, meta-teasers, real-time approvals, aggregate listicles, etc. I love the smell of cross-platform marketing in the morning. Smells like…bonus checks. But what about the rest of the year? [[MORE]] TV marketers rarely apply the same...
3 tags
Ikea Nails it: the Simplifying Power of Design
by David S. Mention the name "Ikea," and the design community is certain to produce a storm of opinions about quality and build integrity. I'll say upfront that this post isn't a critique on engineered wood or the horrors of disposable home decor. [[MORE]]Rather, it's a post praising what I consider to be the best thing Ikea makes: its assembly instructions. Clearly, the company has...
4 tags
Kickstarter 2012: Kayak is King
by David S. Yesterday's NPR story on Kickstarter is heartwarming. Last year, more than two million people pledged almost $320 million to projects on the platform, proving that innovation remains alive and well in America. [[MORE]]Amidst a media narrative saturated with gloomy tales of funding difficulties, it's good to know that great ideas can surface and succeed. In 2012 I backed a variety of...
1 tag
Disasters, Poetry, and the Human Condition
by Michael M. A week after Sandy, we extend our condolences and sympathies to those affected. In the wake of the storm, I was reminded of a pretty poem about grief by Denise Levertov. [[MORE]] Talking to Grief Ah, grief, I should not treat you   like a homeless dog who comes to the back door  for a crust, for a meatless bone.  I should trust you.  I should coax you  into the house and give...
5 tags
Behind the Scenes: Samsung, CSR, and Superwoman
by Dan K. Today, words like "responsibility," "sustainability," and "shared value," are all the rage.  Jargon aside, there are many companies doing amazing things in the name of Corporate Social Responsibility (CSR). This summer, an assignment to shoot a collection of CSR videos for Samsung took me to Phomolong, a disadvantaged township near Johannesburg, South Africa. I met a girl there named...
4 tags
A New Frontier
by Milica K. I recently found myself needing some fresh air (New Yorkers know what I mean), so I headed west to Montana for what I hope will become an annual father-daughter fishing excursion. The only thing that stood between me and Trout Heaven was six hours of air travel. Ugh. (Everyone knows what I mean.) Six hours spent feeling like a sheep being herded to the next farm. Six hours of...
4 tags
Tangled up in Blue
by Victor R. Years ago, as I drove home from Manhattan at 2:30 AM, something caught my eye.  I stopped and got out of the car. I approached a man on the sidewalk and said, Excuse me sir, but my son will kill me if I don't bring one of those home. [[MORE]] Without looking at my face, he reached into his truck and handed me a full stack of the now-famous iPod launch posters. Blue ones, pink ones,...
4 tags
An Overview of the Evolving Obama Campaign
by Milica K. Merge branding and politics? Yes He Can. The first time around, the Obama campaign found new ways to engage voters. With Election Day around the corner, let's see what Obama's communication team is up to, and what parallels we can draw to help solve everyday marketing challenges[[MORE]]: Listen to your audience and address what matters  The interactive storybook The Life of Julia...
5 tags
Making A Virus
by James G. A story is a possibility. That's all it is. But that's a lot. Now: What is a virus? There is a lot of talk about all things viral (videos, marketing campaigns and so on) but if you ask how to make such a thing, that's when it gets quiet. A virus is just a piece of code or information, an idea with the capacity to adapt to changing circumstance and needle its way into our brains, our...
4 tags
Beyond Paper: Messaging at the Auto Show
by Dan B. Earlier this month, we visited the New York Auto Show to meet a few clients and gawk at the sea of shiny things, which is always fun for me as a car guy. I've been absent the past few years, and three things struck me about the 2012 show: [[MORE]] LED screens are now priced low enough to be used copiously in a large trade setting. Several manufacturers (most notably Chrysler) created...
3 tags
One Canvas. Many Hands.
by Kim K. Do we have a theme? Nope! Really? Trust me. This is collaborative art. [[MORE]] My colleagues initially thought I was nuts when I told them that we would be working on a collaborative painting with no theme or rules. That didn't surprise me. Designers often have guidelines to adhere to and specific messages to communicate. But when we made collaborative art the emphasis of a recent...
4 tags
Creating Brand Experiences: Think before you...
by Dan B. How deep a role should a brand play in the lives of consumers? Marketers of all stripes certainly have their opinions, and ultimately the answer falls somewhere between "It depends" and "Probably pretty deep." It's folly to think, however, that brand immersion is a requirement for brand success.  A brand's primary role is to provide clear, immediate, and persuasive shorthand for the...
4 tags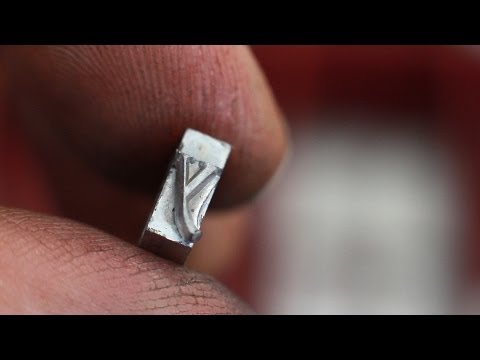 5 tags
When B2B Goes Mobile
by Milica K. The other day I found myself saying, "This is it. 2012 is going to be the year of mobile." The difference is that for the first time in five years, I actually believe it. This year the most effective and exciting mobile executions will come from unlikely players in the B2B space. If anything supports this claim, it is the growing audience adoption, changing landscape, and valuable...
5 tags
Your Phone May Soon Replace That Card in Your...
by Michael M. Do you know where your mobile phone is right now? Of course you do. You may even be reading this on your phone. And when you go to sleep at night, that phone probably sits on a bedside table less than an arm's reach away. Many of us see our mobile phone as the only thing we need to go about our lives. Wake up in the morning, check our appointments, send out emails, select a...
7 tags
We Heart Bacteria
by Melissa R. At Agenda, we like to go the extra mile for our clients. At most agencies, that might mean pulling a late night, working from home on the weekends, calling all hands on deck for a rush job. Sure, we do all that. But how many other firms would have petri dishes of bacteria growing around the office in order to test out science experiments as prep work for building a science...